Meet Our Donors
On behalf of Mother Jones, we would like to thank all of our current donors for their generosity and support. Here are some of their stories.
---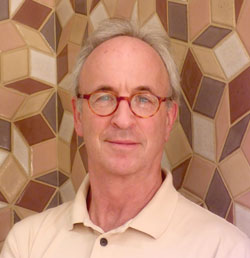 Phil Straus, Trusts Mother Jones to tell the truth for generations to come.
"I don't expect to solve all the country's problems before I die, but I do expect MJ to be around to make sure the American populace has the information they need to make the changes that matter. If the American people don't have the truth how can they do anything to make this a better place? Mother Jones is relentless about going after the truth. I know that they will continue their hard and necessary work long after I'm gone."
---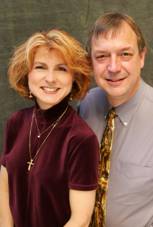 Steve and Midge Carstensen, Bequeathing a percentage of their estate to Mother Jones to inspire action.
"Many people talk about helping, but fewer actually spend effort to touch others and make real differences in their lives. It's just not enough to know about problems, it is far more important to do something. I think money left to Mother Jones is a result of a good choice. I know that it will lead to good outcomes. I am completely confident that this means others will succeed because of what I did. This feels good."
---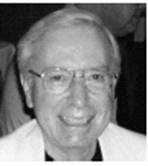 Gene Birmingham, Named Mother Jones as a beneficiary to help further his values.
"I am a retired pastor, and like many Mother Jones readers, I am not a wealthy man. As I was putting together my financial plans, I thought about how my parents' values had helped shape mine. When I was young and developing my own ideas about the world and then when I took a strong public stand against the Vietnam War as a young pastor, my parents and I didn't always see eye-to-eye. However, I will never forget, years after leaving their house, when I gave a speech at a Chicago labor dinner. My mother read the speech and told me, "Your father would be proud of you." This was on my mind when I made my financial plans. I also realized that I had an opportunity to continue – and really deepen – my support to Mother Jones by naming this good and important organization as a beneficiary to a life insurance policy I've had for many years. I know the good folks at Mother Jones will use my planned gift well after I'm gone, and it'll be a lasting legacy of the values I learned over the years."
---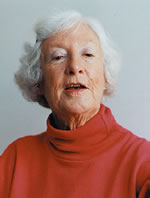 Geneva Folsom, Included a gift to Mother Jones in her will.
Geneva was a member of the Raging Grannies and always believed that being a political dissident was the mark of a good citizen, and she has spent most of her career helping people learn to fight for justice. "I feel there are few places to find unbiased news, and because I desire an alternative to the mainstream TV perspective, I have included a gift to Mother Jones in my estate plans."